Centaur Dining Set - Sku: DS016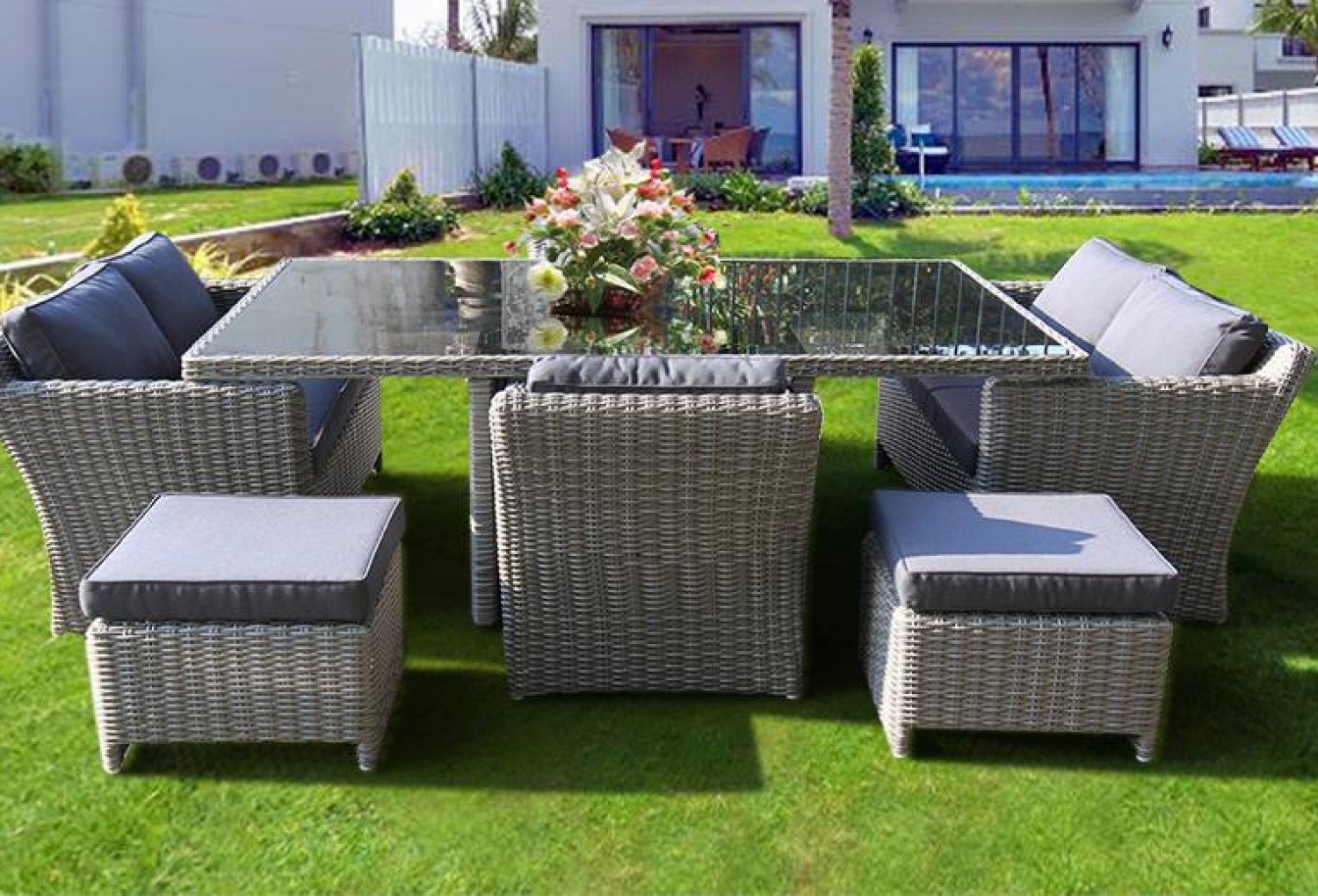 Centaur is the stylish and sturdy set to complete your outdoor area with. This set includes seven pieces accompanied with cotton-filled cushions that will bring you comfort as you sit back and relax with your family and friends.
Code: DTF 004
Description:
Powder coated aluminum frame

¼" Halfmoon UV resistant plastic wicker

Cushion: 3 ½" thick, 245gr. Cover: Polyester (water resistant)

Tabletop: ¼" thick clear glass
Dimension (inch):
1 x Table: L75 ¾ x W49 ¼ x H27 ½

2 x 2 Seater Sofa: W50 x D28 ¾ x H28 ¼

2 x Armchair: W24 ¼ x D28 ¾ x H28 ¼  

2 x Footstool: W19 ¾ x D19 ¾ x H12 ¾
Product Reviews
Please tell your comment about product.